Posted by
shobogan on 2013.06.16 at 07:35
One of my favourite characters is Josephine MacDonald, or Josie Mac.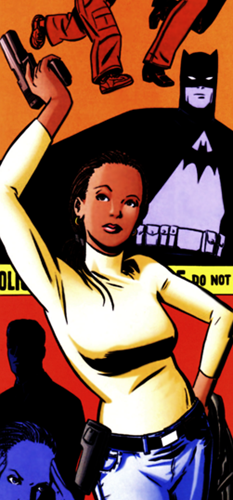 Most people who do recognise her know her from
Gotham Central
, but she first appeared in
Detective Comics
763, in the first of two backup stories featuring her.
(
she loved making a difference
Collapse
)
This backup continues through 772. Josie faces lethal danger, staggering loss, impenetrable politics, and a team up with Batman. We see her struggle and waver and doubt herself, but in the end, her courage and determination shine through.